Istanbul, Turkey Travel Guide: Istanbul, Turkey, located in the east-west of Europe, is a dream destination for tourists. From the architecture of this city that connects the two continents, there is a lot of unknown history and culture hidden in the food.
Table of Contents
Turkey Travel Guide: Sights, Hotels, Costs & Tips
In order to take a break from the lively life of this busy city, there are various tourist spots that instantly soothe the body and mind. If you travel to Turkey, you must visit this city known as "Sultan Suleiman".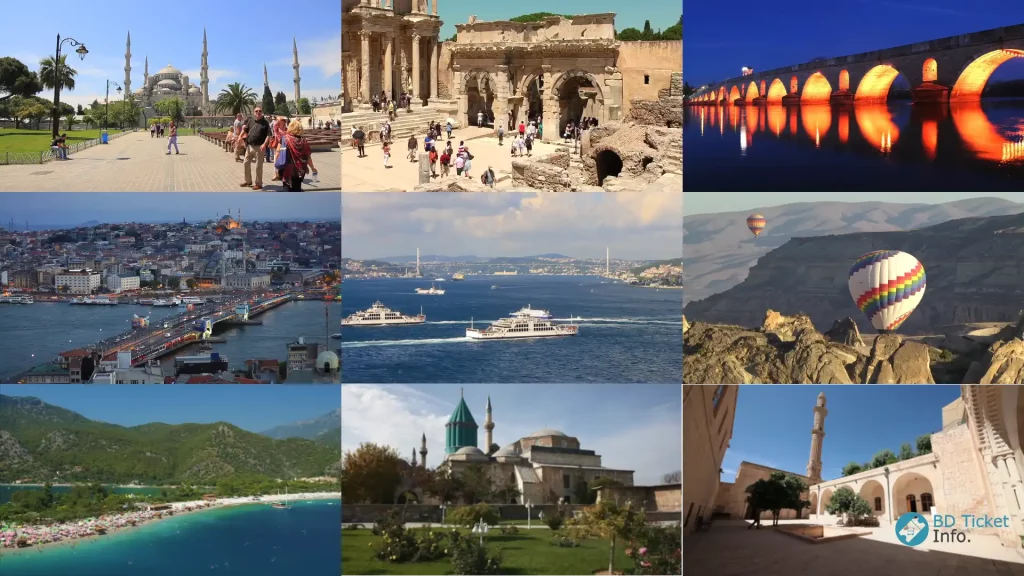 What is the Perfect Time to Visit Istanbul, Turkey?
The peak season for visiting Istanbul is June to August, so you can avoid this time and visit this city at any time during the period from September to November and from March to May as autumn and spring. The weather is very nice at both times and the tourist crowd is a bit less.
Interesting Places in Istanbul, Turkey
The famous Ottoman and Roman mosques in Istanbul, with some ancient ruins and many more, are worth seeing. The more you visit, the more you will be fascinated by the various forms of this city. With the time like 7 – 8 days in hand, you can actually tour this city in the best way. Some special places for tourists are highlighted with a brief description-
Suleymaniye Mosque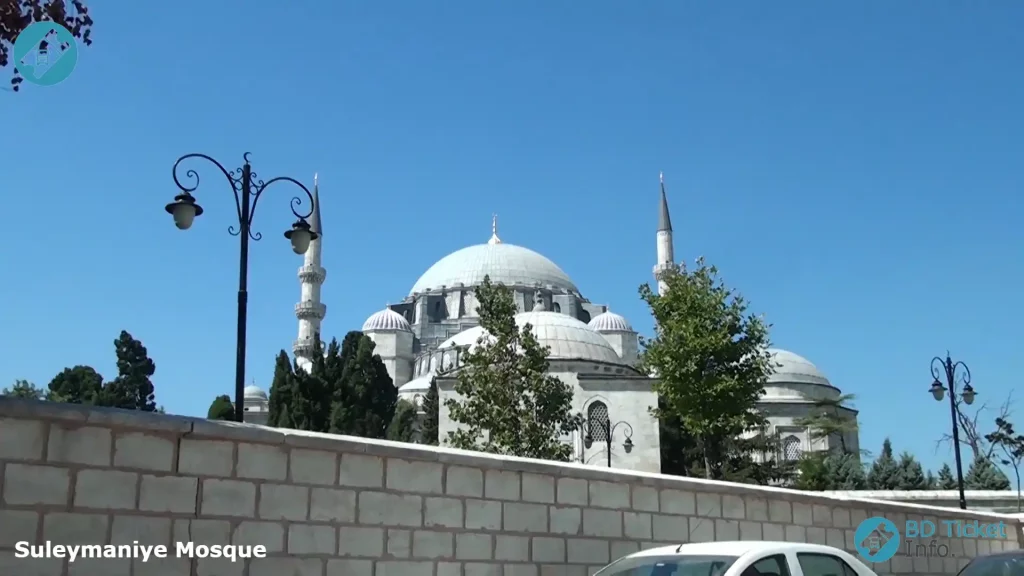 This mosque is one of the largest and most beautiful mosques in Turkey. Seen from a distance, it looks like a beautiful crown on seven hills. Many of the mosque's ancient buildings have been restored and are now being reused, as is the case with the complex. Here you can see the mosque as well as the hammam khana (bathhouse), the hospital, and the tomb of Sulaymaniyah.
Hagia Sophia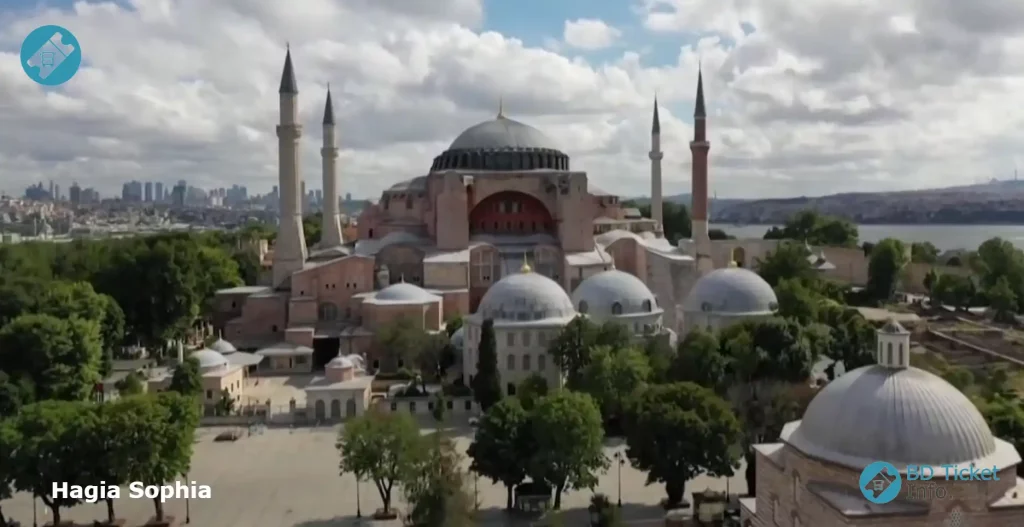 This ancient monument is one of the most important monuments in Istanbul. Approved by the great emperor Byzantine, the building was known as a church until 537, when it was converted into a mosque in 1453 at the behest of the sultan. Then in 1935, Mustafa Kemal Atatürk declared the mosque a museum for its architecture, rich history, religious significance, and extraordinary beauty.
The whole building is divided into three parts for tourists to see – the lower floor, the upper floor gallery, and the outer building. The lower lock is basically the main building of this museum. The dome, the main part of a large church, and the golden mosaic are special attractions for tourists. In the outer building, you can see the bathhouse of Hurram, the wife of Sultan Suleiman.
Topkapi Palace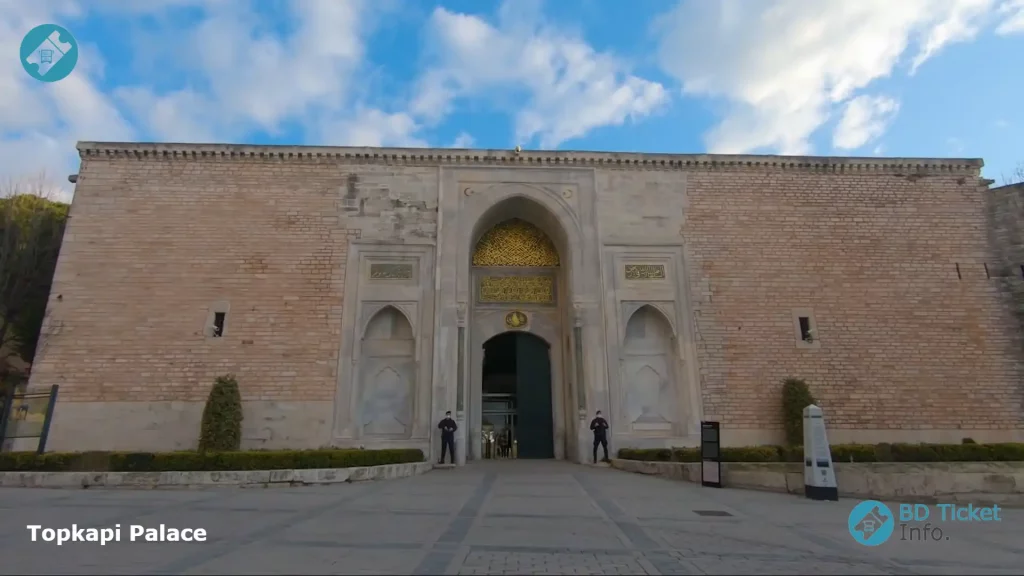 This palace was the residence of the Sultan of the current craze serial "Sultan Suleiman". The Sultan lived here with his family until 1461. Later, after his death, they moved to a house on the coast of the Bosphorus.
We are fascinated by the beauty of this palace on TV and no one can understand how beautiful it really is. Divided into four sections, the first part of the building houses, Parade Court, and Aya Irani Church. In the second part, there is a beautiful seating park where only Sultan and his mother had access during the Sultan's reign.
There are also some pavilions, royal kitchens, large halls, courtrooms, and sultans' bedrooms. And there is a special place called "Harem" here, for which you have to buy a separate ticket. It is said that in this harem the sultan could do whatever he wanted. In the third part, there is the royal treasury and meeting room of the Sultan.
In the fourth part, various arrangements were made for the entertainment of the Sultan. Here you will find gardens, pools, and terraces. Sultan Suleiman renovated the Holy Kaaba Sharif, so parts and keys of the Kaaba Sharif of that time are in the collection hall of this palace. Also preserved here are the teeth of Hazrat Muhammad SAAW, the footprints of Hazrat Fatima (R) and the clothes of Hazrat Husain (R), and the swords of the Companions.
Basilica Cistern
This cistern or reservoir was originally built to supply water to the Great Palace and surrounding buildings. However, due to a lack of proper conservation, the pile of garbage once accumulated, but later in 1985, the Istanbul Metropolitan Government cleaned the reservoir and opened it to tourists. This huge reservoir is now considered a special tourist spot in the city.
Blue Mosque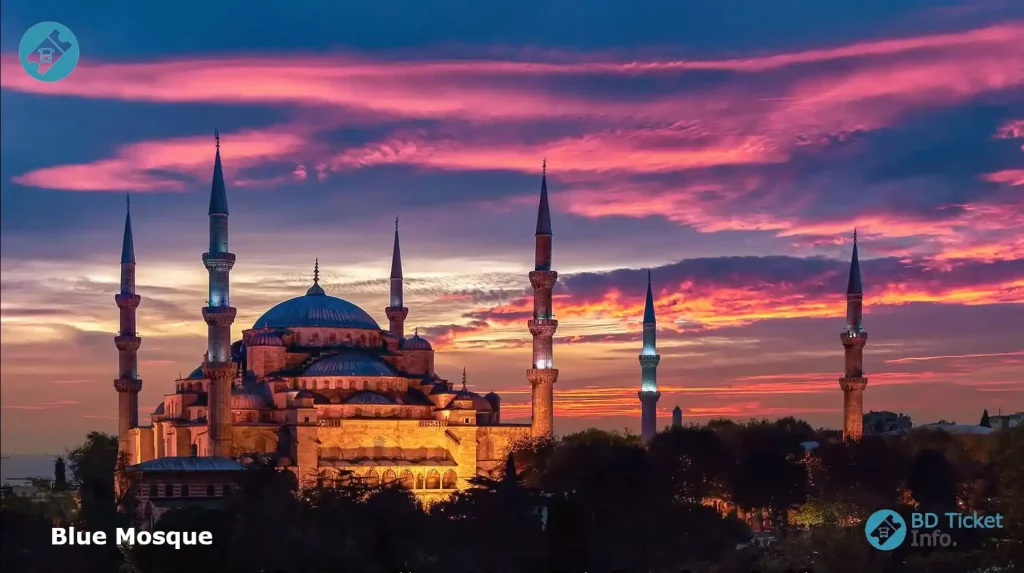 This building is one of the special buildings in Istanbul. This mosque was built during the reign of Sultan Ahmed I, whose tomb is located on the north side of this mosque. The domes and six minarets of this mosque are a sight to behold. The blue-colored tiles add a different dimension to the beauty of this mosque.
Pera Museum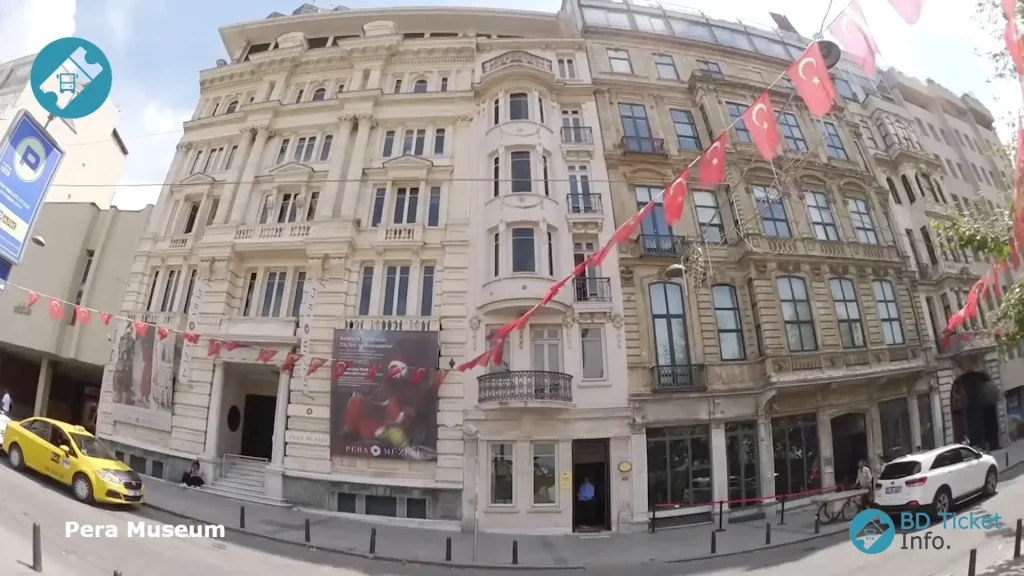 Located in the Swiss Bristol Hotel, this museum is a masterpiece of Turkish art. On the second floor of this museum, Turkish artists are fascinated by various art tourists. Many pictures from the private collections of Turkish artists Suna and Ian Kyras can be found here. These paintings were originally painted between the 18th and 20th centuries.
And on the other floors, there are usually temporary paintings. The museum is open Tuesday through Thursday from 10 am to 6 pm; Saturday through 10 pm, and Friday and Sunday from noon to 6 pm. Next to the museum is the Istanbul Research Institute, which houses a research library and a temporary exhibition space.
Grand Bazaar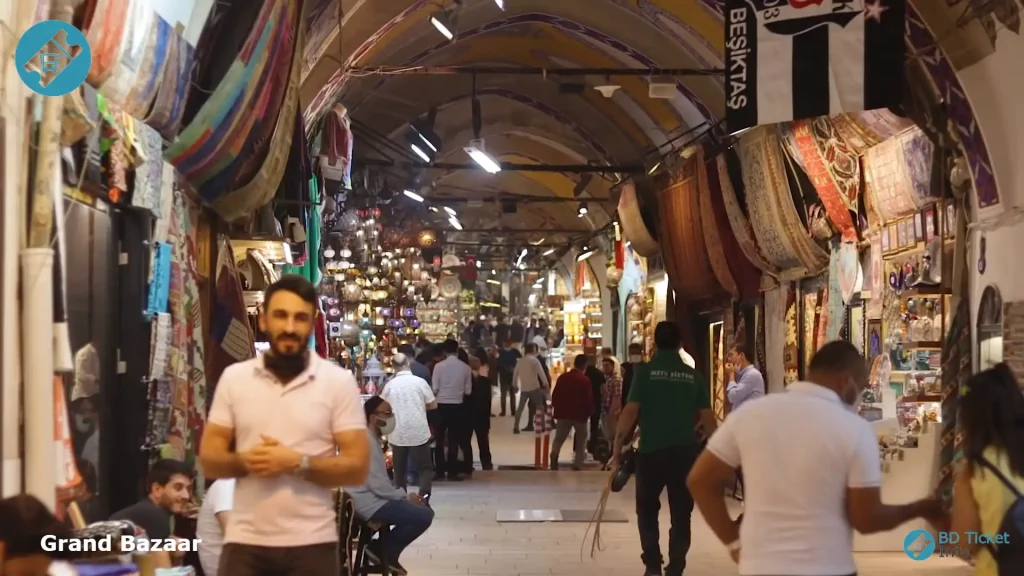 This colorful and busiest market has been known to all as the heart of Istanbul for hundreds of years. Built on the orders of the Sultan in 1461, the market was initially a small warehouse and now extends to many nearby shops and restaurants.
If you walk along the main entrance road, you will come across some ancient hotels where you can see the fine work of the craftsmen. Although it is open from 9 am to 6 pm Monday to Saturday, entry is not allowed after 7 pm. So you can come back from this market anytime before 6 o'clock.
Bosphorus Strait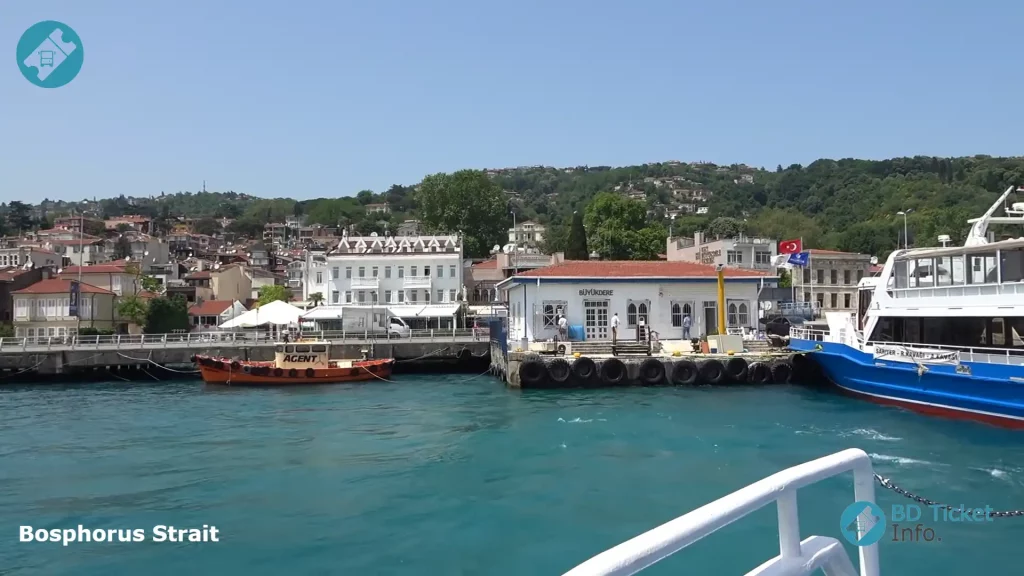 This is the system that has divided Turkey into two parts, Asia and Europe. Many people mistakenly think it is a river. Although once a river, it is now known as the Bosphorus Strait. This system is basically a narrow sea channel that merges into the Marmara and black sea.
There are several places to visit on both sides of the Bosphorus Strait. And it would be better to go around the places by boat. On either side are several old wooden villas with hotels, parks, gardens, and restaurants. It is better to walk in the Bosphorus Strait in summer.
Dolmabahce Palace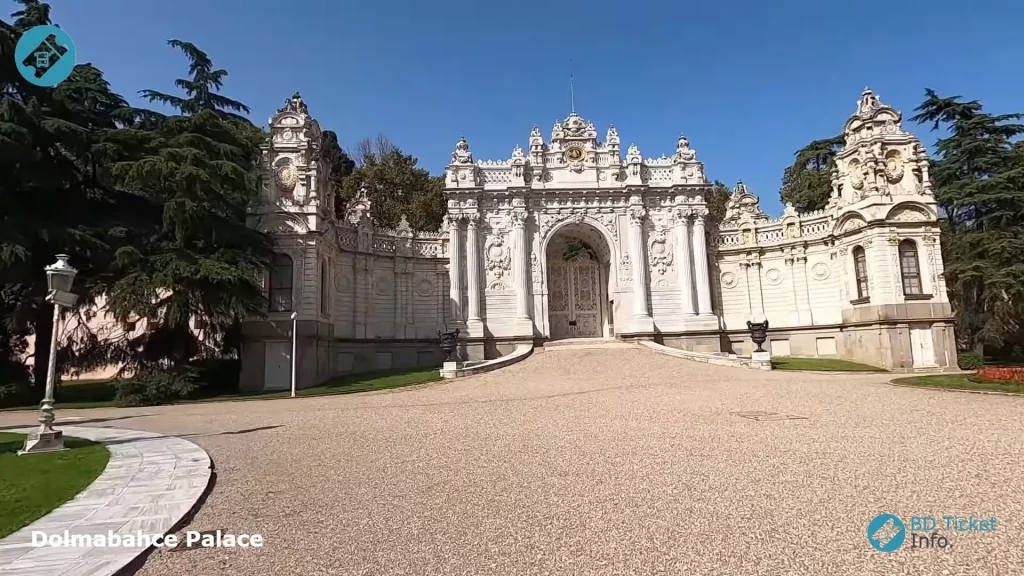 This historical palace was built of wood in the past, but after 1800, the architecture has become a beautiful palace. There are 16 different buildings. The beautiful architecture of the gardens and buildings here is a sight to behold.
You can also visit Istanbul's Taksim Square, Istiklal Avenue, Galata Square, Hippodrome Square, and Serpent Columns.
How to get to Istanbul, Turkey from Bangladesh?
You can fly from Bangladesh by Saudi Airlines, Turkish Airlines, or Qatar Airways in Istanbul, Turkey. You can get off at Istanbul Atatürk Airport in Istanbul and take a taxi from the airport to your destination.
Like More: Saudi Airlines Dhaka Office | Turkish Airlines Dhaka Office | Qatar Airways Dhaka Office
Travel Expenses to Istanbul, Turkey from Bangladesh
The flight from Bangladesh to Istanbul will cost 36,000-52,000 rupees. However, tickets must be booked a few months in advance, otherwise, the cost will be much higher.
It will cost 120000 – 150000 rupees per person for 7 days and 6 nights. To visit the tourist spots including food in Istanbul. The cost will be less if you travel in groups with a few people.
Turkey Visa for Bangladeshi Citizens
There are e-visa arrangements for going to Istanbul. In that case, you will need a Shenzhen visa or a valid US visa. And for those who do not have a residence permit here, you have to pay for the return ticket and proof of hotel booking. The cost maybe 9,000 – 10,000 Taka.
Payment can be made only if you have an online MasterCard or Visa Card. And the visa will come in the return e-mail, you have to download and print it. Generally, a visa cannot be valid for more than 30 days after the expiration of 180 days.
Contact for Turkey Visa for Bangladeshi Citizens
01713-289170 (WhatsApp)

01713-289171

01713-289172

01713-289173

01713-289177

Turkey Visa for Bangladeshi Citizens
Where to stay in Istanbul, Turkey?
Several hotels, guest houses, and flats are available for rent in Istanbul's Sultanahmet, Taksim Area, and Beyoglu. Such as- Green Life Apart Hotel, Hotel Serraglio, Aba Hotel Istanbul, Galata Mailing, The Westin Hotel & Spa, Bella Vista Hostel, Grand Margarita Hostel, Archer Hotel 2, Taksim City Hostel, Grand Hotel de Perale, Two people can stay in one room for 3,500 – 4,500 Taka.
Where and What to Eat in Istanbul, Turkey?
Istanbul is known as a food paradise for food lovers. The price of food here is also quite low, and being a Muslim country one has to worry about halal food. There are several good-quality restaurants in Taksim Square and Istiklal Street. And you can eat different types of food at the Turkish buffet restaurant.
Be sure to eat a variety of kebabs, baklava, and Turkish delights. And since the main Turkish food is kebabs, pieces of bread, and salads, you can eat these three things more or less everywhere. And on the side of the road, you will find numerous kebabs, tea, and coffee shops. Don't miss the opportunity to have tea at the Grand Bazaar.
What to Buy from Istanbul, Turkey?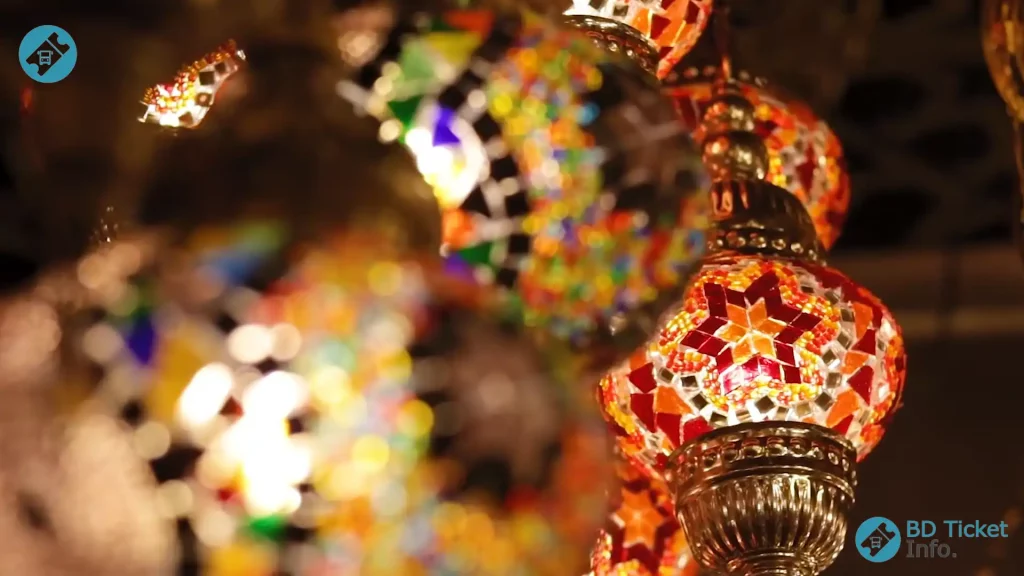 Here you will find the Grand Bazaar, Chevahir Shopping Mall, Mall of Istanbul, and much more for shopping. For example, you can buy Turkish clothes, Turkish rugs, souvenirs, soap, Turkish lamps, Turkish tea, Chinese earthenware, and many other things. And you can go to the spice market to buy spices. Here you will find different types of spices.
Some Important Tips for Traveling to Istanbul, Turkey
There is a transport card called Istanbul Card available for tourists. In that case, showing the card will cost much less to travel on public transport.
There are many things to see if you walk around the city.
If you get in a taxi, check if the meter is on, don't get in a taxi without a meter.
You can visit the Pera Museum every Friday from 6 pm to 10 pm without any tickets or fees.
You can take a good look around the Grand Bazaar for at least three hours. And the prices in the local shops are lower than in the grand market.
Don't miss the sunset view from Uskudar on the Bosphorus Strait.
In a Muslim country, there are a number of rules and regulations, so as a tourist, try to abide by those rules and regulations as well as your behavior and dress.
Read More: Travel to The Best Airlines in Europe
You already have a clear idea about Istanbul, Turkey Travel Guide. As a result, you can now easily travel from Bangladesh to Istanbul, Turkey. If you find the post useful, be sure to share it with your friends.
Latest posts by Srabone Roy
(see all)